January
Miami, FL
January 18, 19 and 20 ~ South Florida Jewelry Arts Guild
January 18 ~ Metal Clay Fanciful Domed Ring
January 19 ~ Metal Clay Shadowboxes
January 20 ~ Metal Clay Hollow forms
January 25 – 27
Rio Rewards Certification Workshop – Sha Sha Experience
San Diego, CA
Register at www.riorewards.com
February
Feb 2- 9 Telluride, CO
February 27 - Online Event
"I love tools 4!" On www.craftcast.com
March
March 6 - Online Event
www.craftcast.com
March 15
Chain, chain, chain
The Ranch Center for Arts and Craft

March 15, 16, and 17
Rio Rewards Certification Workshop
The Ranch Center for Arts and Craft
Register at www.riorewards.com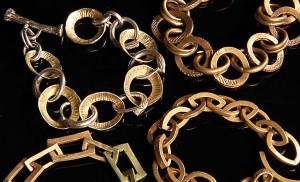 March 22
Chain, chain, chain
Scottsdale, AZ
Blue Hills Glass and Beads
March 22, 23 and 24
Rio Rewards Certification Workshop
Scottsdale, AZ
Register at www.riorewards.com
April
April 5, 6 and 7
Rio Rewards Certification Workshop
Spring, Texas – Greater Houston Area
Register at www.riorewards.com
April 19, 20 and 21
Rio Rewards Certification Workshop
Carmichael, CA
California Institute of Jewelry Training
Register at www.riorewards.com
April 26, 27 and 28
Rio Rewards Certification Workshop
Beadolgy, Iowa City, Iowa
Register at www.riorewards.com
May 27 to 31
Here are the Masters Class offerings at The Mid Cornwall School of Jewelry:
Metal Clay Resin Rings, Shadow Boxes, and Organic Hollow Forms. Check the MCSJ website for details. By the way, book all 3 classes together and get a £220 savings!!!!
June
Bead and Button Show -
Intro to PMC – June 5 – There are still a couple spots available, sign up right now!


Meet the teachers night - June 4
The Ranch Center for Arts and Craft – Rio Certification
Snohomish, WA June 22- 24
July
Mendocino Art Center – Rio Rewards Certification- July 5-7
Mendocino Art Center -
Exploring Narratives with found objects and metal clay.
July 8-10
Workshop Description
In this course students will use found objects and metal clay to explore narratives in jewelry. Metal clay proves to be the perfect chameleon material to unify dissimilar found objects into a cohesive narrative piece. This course will focus on using these materials to tell a story by utilizing color, contrast, texture and form. Demonstrations will include beginning and advanced metal clay techniques, cold connections, easy rivets, resin, image transfers, mold making, and found object manipulation. In this course we will use either silver, copper or fast fire bronze clay.
Sign up at MAC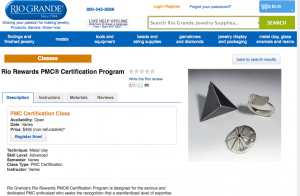 Studio 34, Rochester – Rio Rewards Cerfication, N.Y. July 19-21